Agenda's and Priorities with Relationships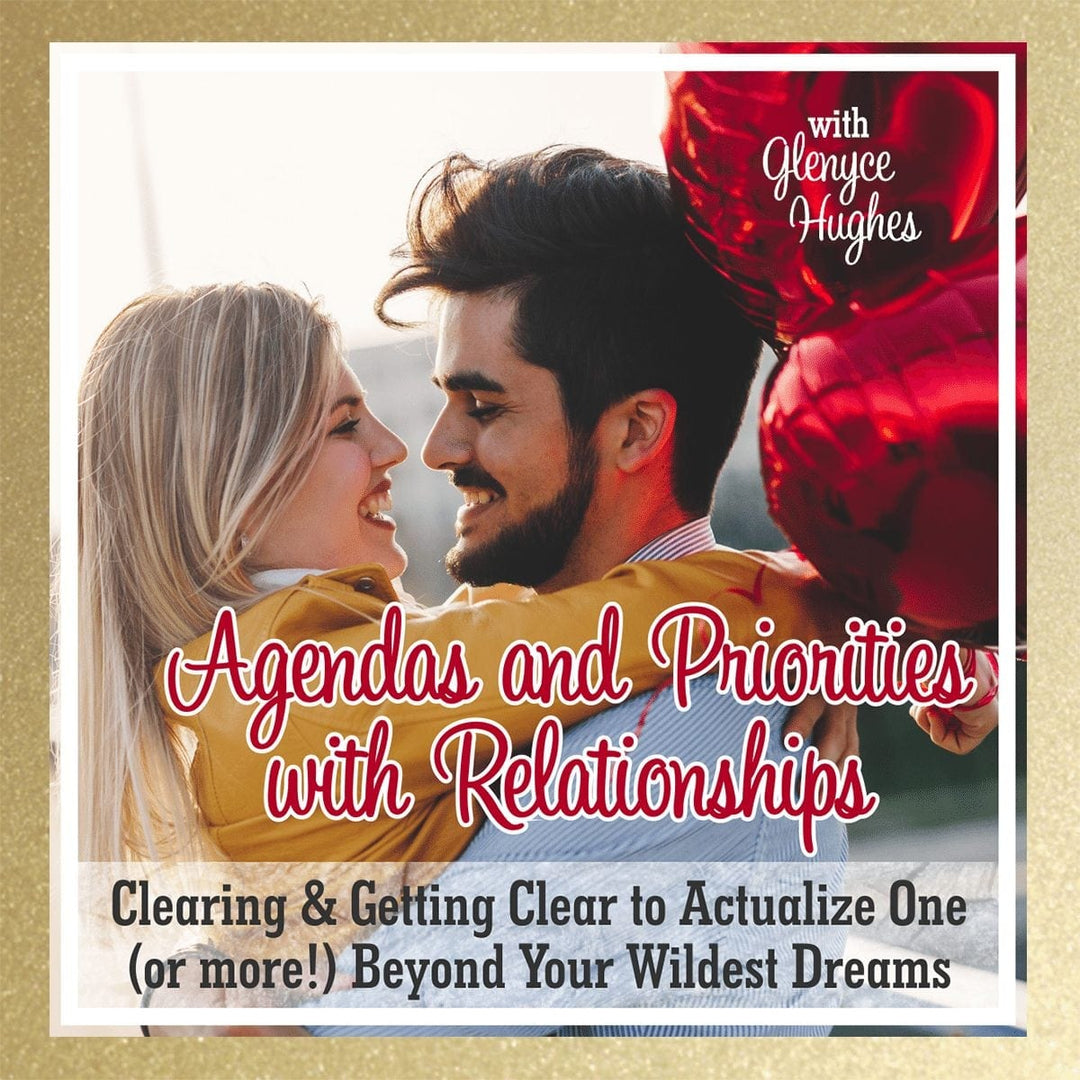 Clearing and Getting Clear to Actualize One (or more!) Beyond Your Wildest Dreams
Glenyce takes you through what agenda's and priorities are, and clear what is limiting you so you can create beyond your wildest dreams.
You will receive:
* Audio and Video recording of ZOOM (1 hour and 40 minutes)
* Workbook on PDF
* Audio and Written Clearings from Zoom
* Creating a Magical Relationship Energy Pull
* How to Create a Magical Hubby Energy Pull
* Glenyce's Personal Clearing Loop – written and audio
Previously recorded in 2018 and ready for immediate download.
This class uses the Access Consciousness® clearing statement.
Please note: 
Everything is ready for immediate access.
Nothing physical will ship.