Choosing and Creating a Successful Business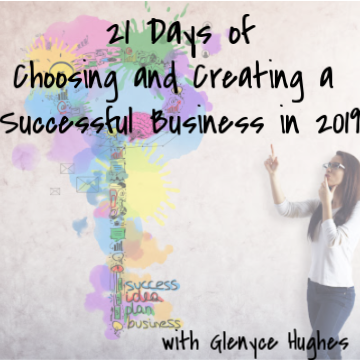 Have you been wondering what it will take to create a successful business? ?
Have you been meaning to set your business targets, but haven't taken the time? ?
Have you known that asking questions every day would create more… but haven't created the habit yet? ?
Join me in this journey to set the targets AND create the habit of asking the questions to create the success that is possible! 
You will receive:

* Set Business Targets Class – video and audio recording (2 hours and 40 minutes)
* Written and audio clearings from Class
* 20 Videos Asking Questions

BONUSES
* Successful Business Energy Pull on audio
* Questions to Ask everyday on PDF
* Glenyce's Personal Clearing Loop
Previously recorded in 2019 and ready for immediate download.
This class uses the Access Consciousness® clearing statement.
Please note: 
Everything is ready for immediate access.
Nothing physical will ship.