Choosing #asifbymagic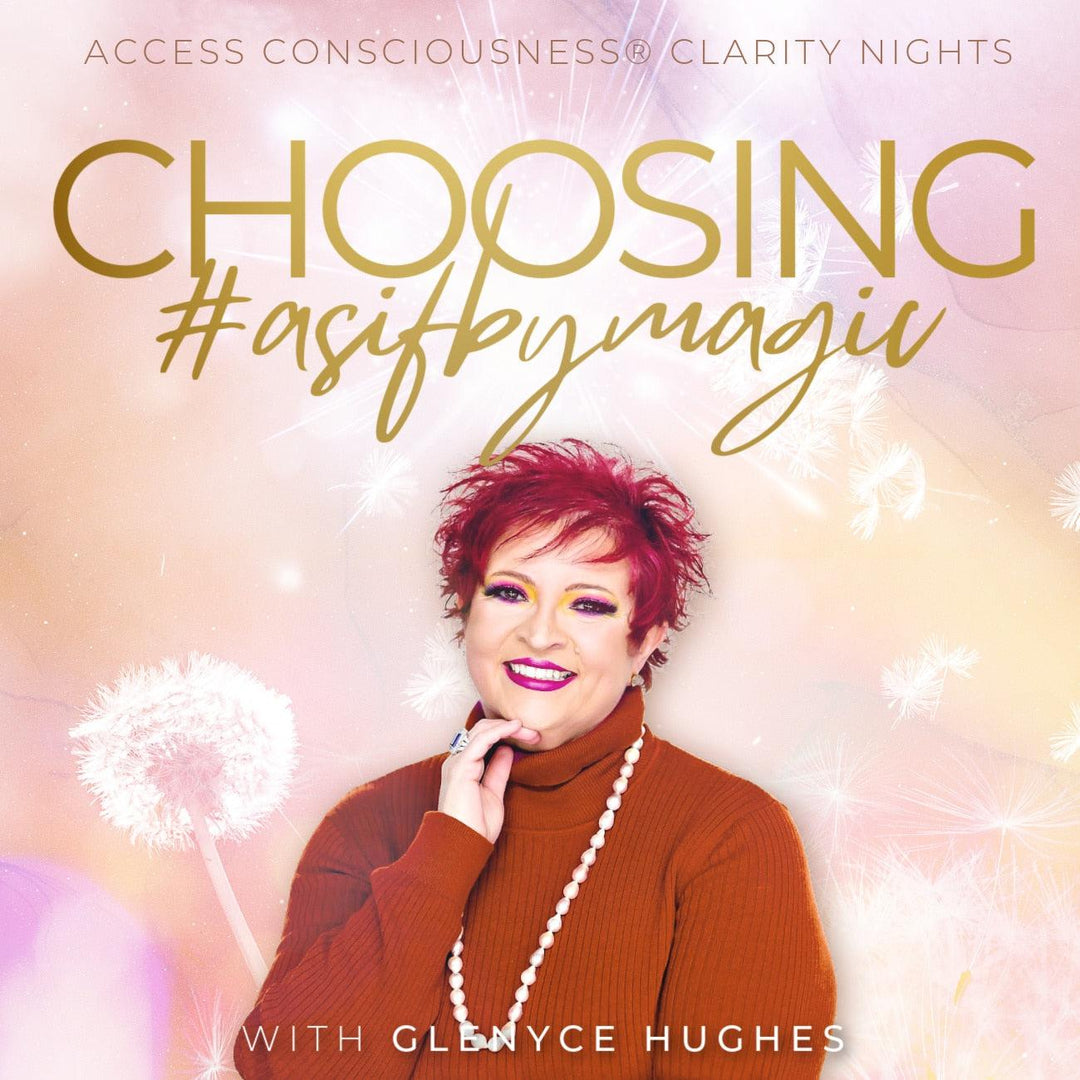 Are you ready to take a deep dive using tools, techniques and processes from Access Consciousness® so you will have more clarity on choosing #asifbymagic??
You will receive:
* Audio and Video Recording of the Class (60 minutes)
* Glenyce's Personal Clearing Loop – Choosing #asifbymagic – written and audio
* Additional clearings – written and audio
Previously recorded in 2022. Ready for immediate download.
This class uses the Access Consciousness® clearing statement.
Please note: 
Everything is ready for immediate access.
Nothing physical will ship.