Clearings to be Out of Control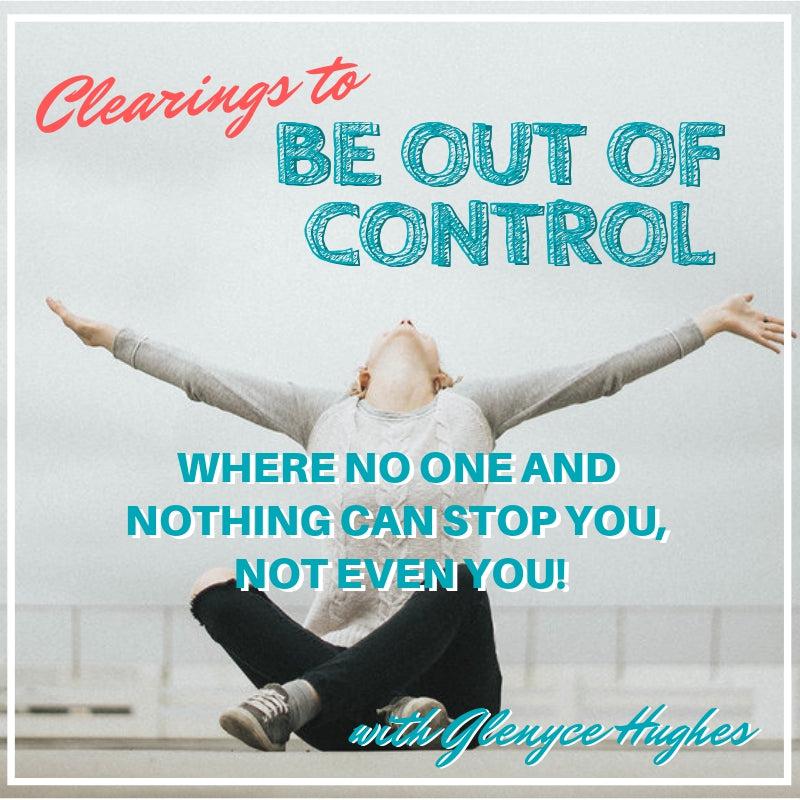 What would happen if you were completely out of control? 
?
⚡
 Video and audio recording of the call
⚡
 Handout with information about each piece of the Access Consciousness
®
 "out of control" clearing
⚡
 Written and audio clearings
Previously recorded 2019, ready for immediate download.
This class uses the Access Consciousness® clearing statement.
Please note: 
Everything is ready for immediate access.
Nothing physical will ship.