21 Days to Accelerate Your Business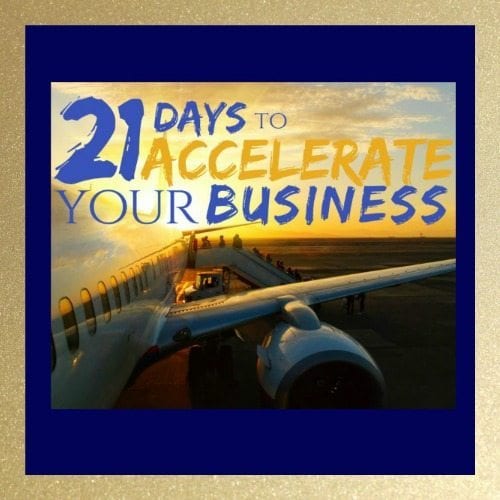 Week 1: Get MORE Clients & Class Participants
Week 2: Make More Money While Working Less
Week 3: How to Create Awesome Creations That Change Peoples Lives
The whole kit and kaboodle to assist you to GROW, ENGAGE and MONETIZE your business:
3 previously recorded calls
Audio & written clearings from each call
BONUSES:
Being Willing to Be Seen Clearings – audio and written
Exponentialize Your Business Energy Ball
Increase Class Sizes Clearings – audio and written
Morning and Evening Question – audio and written
Previously recorded in 2015, everything is ready for immediate download.
This class uses the Access Consciousness® clearing statement.
Please note: 
Everything is ready for immediate access.
Nothing physical will ship.