Monthly Magical Tools to Invoke Action in Your Business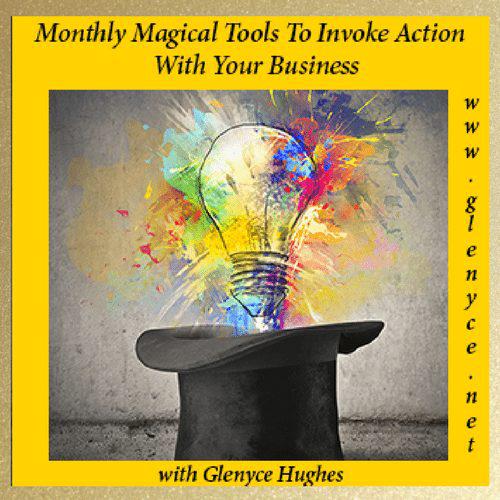 Class 1 –
Taking Action in Your Business
How AWESOME are you? You did it, you have taken that giant leap into solo-preneurship… which I like to call "AWEsome-preneurship!"
In this class you'll learn how to actualize your business through action steps, what those steps could be and how to bring them forward with ease. From telling people what you do to booking class space, to designing your own class and everything and anything else.  Is now the time to take the action required to create the business you have always known is possible?
Class 2 –
Secrets to Deepen Your Communion with Your Business
It's easy to get caught up in the day-to-day schematics of your business leaving you with little time to focus on what you're business is asking for.  In this class you'll get how to listen to and communicate with your business, how to be aware of what is required and make transitions easy assisting you to reach your business targets, as if by magic!
Has your business been asking you to listen more and talk less?
Class 3 –
Daily Practices to Take Your Business Beyond What You Never Imagined Possible
There are many tools, techniques and processes available. Which ones will create the most success for your business?
From how to use Bell Jar's to create more to daily questions to ask to out create yourself each day – and everything in between!
Are you willing to set yourself up for success?
Class 4 –
How to Tug Everything You Desire into Your Business
You have the ability to choose anything and yet how often is devastation and upset created rather than what your business would truly like?
Learn how to create more fun and ease with your business by simply asking for something – asking is the opening of a door for things to start to creating. You become the attraction for things to start to show up in your life. Would you like to learn how to use "need and tug" for you instead of against you?
You receive –
Audio recording of each class (4)
Written and Audio clearings from each class
Homeplay from each class
Previously recorded in 2015. Everything is ready for immediate download.
This class uses the Access Consciousness® clearing statement.
Please note: 
Everything is ready for immediate access.
Nothing physical will ship.