Working Less and Receiving More Money Energetic Exercise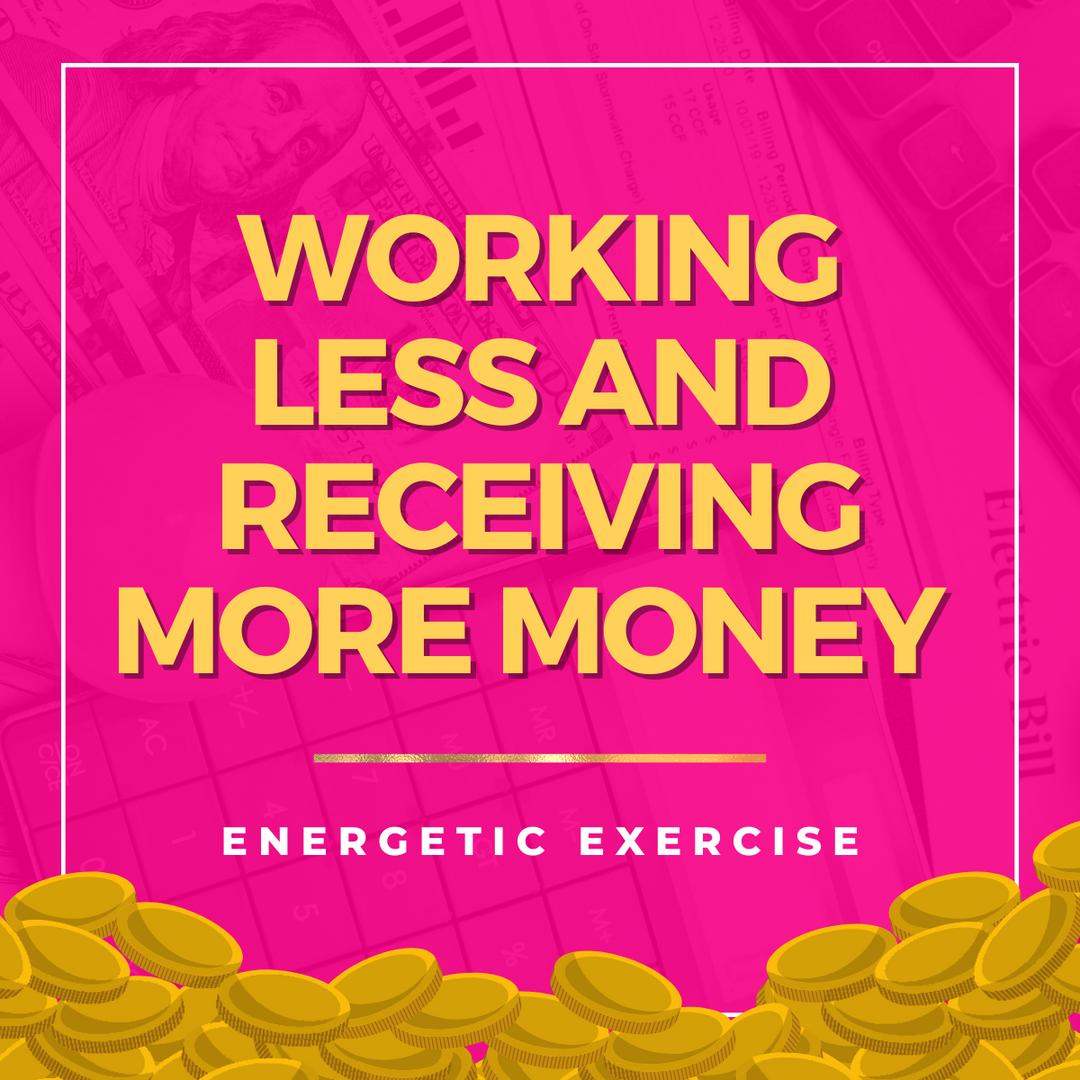 MORE THAN JUST A GUIDED MEDITATION...
A journey to clear limiting beliefs and energies about money and work. With the help of a magic wand, you dissipate these limiting beliefs and energies. You end by duplicating the consciousness of people that allow themselves to be paid for being the gift they are.
In this guided meditation you will be guided to clear the limitations you have around working hard so you can receive way more #asifbymagic!
You will receive:
🎧 Energetic Exercise, long version (11 minutes)
🎧 Energetic Exercise, short version (6 minutes)
This is also available in this group of 10 Audio Energetic Exercises to Manifest Your Money Goal.
Please note: 
Everything is ready for immediate access.
Nothing physical will ship.
Working Less and Receiving More Money Energetic Exercise
Working Less and Receiving More Money Energetic Exercise